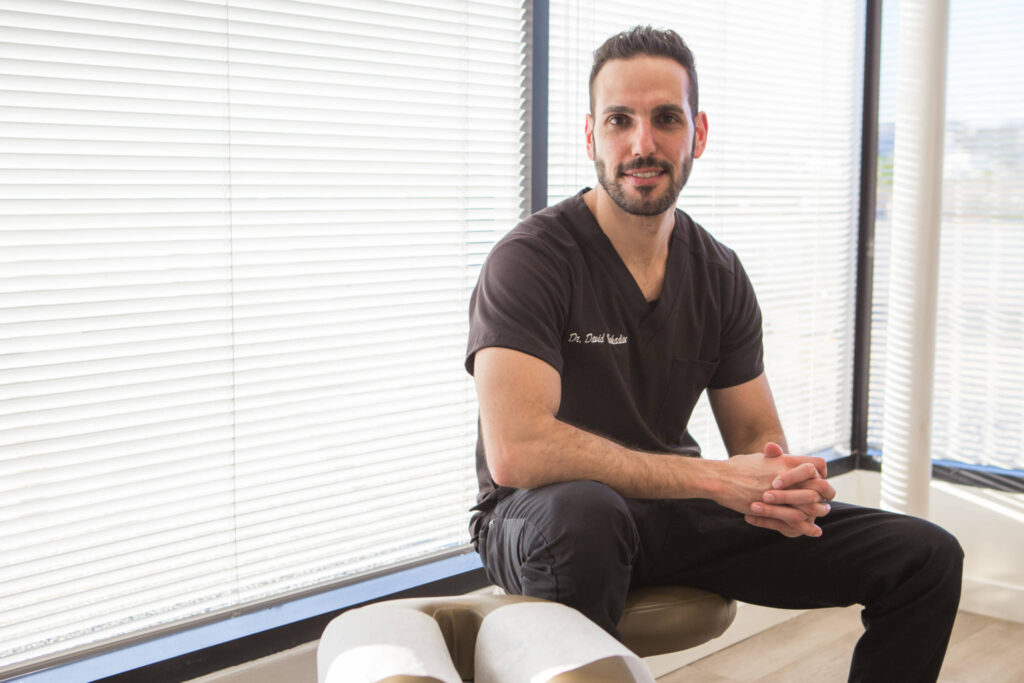 Hi! I am Dr. David M. Jacobs, a board certified chiropractor.
I am the first born son of two amazing parents Frank and Mimi who fled Iran during the Revolution of 1979 to provide their family sanctuary in a time of turmoil. After a year of traveling the globe, their options were New York, Florida or California. My parents decided to settle in the glitz and glamour of Beverly Hills, California.
     As a youth growing up in Beverly Hills I attended Horace Mann elementary then went on to Beverly Hills High School. After receiving my bachelors degree from the University of California Los Angeles, I took some time to explore my different interests. My journey led me in many directions before I found my true calling in health care.  I then attended Southern California University of Health Sciences, where I received my Doctorate in Chiropractic.
From childhood, I have been an avid athlete competing in all sports. I played competitively for my high school basketball team. I have spent 5 years training and competing in karate and received my blackbelt. With a background in competitive sports, I bring a deeper understanding and thorough approach to the treatment and rehabilitation of my athletic patient base.
The extensive education I received has provided me with specialties in many techniques, therapies and modalities which I utilize to treat the many Nuero-Musculo-Skeletal conditions that affect children, adults, and athletes. Some of these specialties include: Neuromuscular Re-Education, Neural Decompression, Pre and Post Surgical Rehabilitation, Physical Therapy, Sport Injury Rehab, Sport Taping, Vertebral and Extremity Manual Therapy, Myofacial Release, Active Release, and Graston.
My passionate approach to healing is rooted in my belief of treating the body naturally. I don't simply treat your symptoms, but find the root cause of your condition. My holistic approach to healing encompasses my patients lifestyle, nutritional diet, and work place to construct an individualized treatment plan that caters to each patients specific needs. This approach provides the optimal environment for each patient to attain their goals and lead a pain free lifestyle.